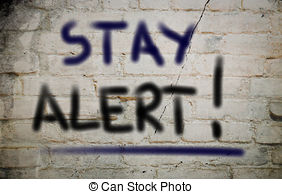 Pastor Russell Edwards
December 3rd 2017
Mark 13:24-27, 32-37
 (Because I am forever reminding you) most of our congregation is aware I am an avid reader.  On Saturday morning I will be leading the conversation at one of the two of the monthly book discussion groups I belong to.  The book we will discuss is based upon an actual event in the life of Miss Constance Kopp, and her two sisters and is set in nearby Paterson and Wyckoff, New Jersey.  While doing some background research for our discussion, I found one source categorized the book as 'historical' while another listed it as fiction, neither identified it as historical-fiction, which it clearly was, not being entirely factual, nor purely invention.
It is December 3rd, the first Sunday of the Church's Advent season; most Christians living in our western society exist in a similar dichotomy between our secular and our religious seasons.  Our secular selves are already well into the Christmas season (that's the season that's all red and green, with the pine trees and wreaths, with gifts, greeting cards, decorating the front lawn, playing holiday carols… and so many other fun things).  On the other hand, our religious-selves are shackled at the 'starting gate' by Advent, (that's the season that's all purple, with pink and white and the Church's insistence on 'waiting').  Our religious-selves are as anxious to get going with the baby Jesus, as our secular selves are to throw the switch which will set the lights blazing on the front lawn; but because we must first endure the wait of Advent, we have trouble with the hyphen between our secular and our faith celebrations.
That being said, it seems even more curious why, each year as the Advent season begins, instead of launching directly into the scriptures foretelling the coming of the Son of God, we are asked to consider, not Christ's first entrance to the world but his second coming.  To confuse our wait even further, there are two rather distinct and conflicting eschatological or "final days" viewpoints put forth in the scriptures.  On one hand we have the "immediate" version, which would be the version Paul, as well as nearly every early follower of Jesus, embraced.  This is the concept that Jesus' return would happen in the (believer's) foreseeable future – at any moment.  It doesn't allow for imagination, but is the pragmatic understanding that Jesus said, "this generation will not pass away until all these things take place" 'so I will sit here and wait until it happens.'  Even after an interval of two millennia, we still today, have Christians who embrace this concept that every breath might be final one, ever day the last" day.  These include, but should not be defined by those who attempt to calculate the precise moment, and are already planning their celestial reunion with loved ones.
On the other hand, we have what I'll call the "far off" version.  By the time even the earliest Gospels were being written, a significant period of time had elapsed – three-four, even five decades since Christ's departure; the Christian community was beginning to rethink what he meant when he talked of his return, and accept that it was not as imminent as they once believed.  And so the theory placing no specific time frame on his return inevitably evolved, and is obviously supported by the fact that we are now 2000+ years hence, and still waiting.
This morning we are presented with Mark's eschatological scripture which records Jesus telling parables describing his return, in which both the "far off" and "immediate" are recognizable.  In his opening dialog, we hear him say 'the sun will be darkened, the moon will fail to rise, the stars will fall, and the powers in the heavens will be shaken,'[i] and in a week when reports reported a large fireball streaking across the southern New Jersey skies; when an earlier meteor was so bright it was captured on video, in a clear blue sky at 2:40 in the afternoon; when a 4.1 earthquake shook the unlikely state of Delaware… we cannot ignore the undeniable implication of his looming return.  But with barely a pause He cautions us, juxtaposing the urgency of that reality, with the ambiguousness that no one, not even the angels in the heavens, not even he himself knows exactly when it will all happen.
So what does it all mean on the first Sunday of Advent?  Why tell us, 'he's returning at any moment' – 'he's not returning at any moment,' especially at a time when what we would rather be celebrating is his first coming?
Well there is a third theory (or version), which exists somewhere in between the dichotomy of 'far off in the unknown' and 'in the next breath'.  It's a theory that doesn't get shared nearly as often as the other two because frankly, it's pretty radical.  It requires us to stretch our imaginations, to envision a Jesus the "far off" and "immediate" versions only allude to.  In the same way that the early Christians could not imagine Jesus speaking in terms of thousands of years, because we have been so engrained with the versions we've grown up hearing many – if not most – of us are incapable of the stretch required to embrace or even consider this third possibility.  But this version is supported by scripture, at least as equally as the 'next breath' and the 'off in the future' versions.
It is the 'difficult to wrap your head around' concept, that Jesus never intended his second coming to be understood as the universal phenomenon we've always understood, but rather a personal phenomena we will each experience individually.  I realize what a struggle it will be to even consider this possibility… but before rushing to condemn the notion of a personal return, consider first, that you have already embraced Jesus as your personal savior; you have already embraced the inexplicable notion that he was born of a virgin, and conceived through the touch of the Spirit of God, and you have accepted the humanly impossible belief that He died and was raised from the dead after three days.  Didn't he also say, "They can't say, 'Here it is!' or 'There it is!' You see, the kingdom of God is within you."[ii]  Is it not then within the realm, to at least weigh the possibility that the Lord's return comes to each of us in our own time and understanding?  That when the scriptures say he will reign, it will be over your life, that when they say he will bring peace, it will be to your heart, your soul?   Isn't it within the realm, that when he says 'remain diligent and watch, that it could happen in a moment,' that this message is spoken to you – individually, and not to all of humanity?
Is it so difficult to believe that the scriptures support such an outlandish version?   The Rev. Dr. David Lose[iii] points out that when Jesus says, "you do not know when the master of the house will come, in the evening, or at midnight, or at cockcrow, or at dawn" that these events have already been fulfilled in the events which led to the crucifixion.  Mark records the Last Supper, beginning, "When it was evening he came with the twelve…"[iv]  he portrays Jesus praying in the garden, "And once more he came and found them sleeping, for their eyes were heavy" [v]  because it was the middle of the night; Peter denies Jesus for the third time, "just as the cock crowed"[vi] and finally, when is Jesus delivered to Pilate for trial?  At dawn, "as soon as it was morning."[vii]  Jesus says his return will come when the heavens shake and the sun is darkened – which was reported to have occurred precisely at the moment he was nailed to the cross.  So if the stage has already been set, is it really too difficult to imagine that for those who have remained alert, he has fulfilled his promise to return, he lives within them, and for them his Kingdom has come?
Maybe there is good reason after all, to hear the message of this second coming just when the world is putting aside its ugliness and striving to come together to celebrate the Christmas season; maybe this is the perfect time to stay alert; to stay alert to see him in the joyful faces of young children; to see him in the faces of the downtrodden, the poor, the homeless, who are hoping that a little holiday spirit might move your heart; to see him in the faces of family, putting aside the things that have separated them, to gather together in harmony; to see him in the compassionate but exhausted face of an overworked nurse or doctor or fast-food worker; to see him in the unexpected generosity of a good Samaritan's act?  Maybe it is the perfect time to see him when so many, return to a faith they rarely visit more than one or two times a year.  Stay alert, he says, for you do not know when your moment will come.
—  Amen  ―
[i] Mark 13:24-27 (NRSV)
[ii]  Luke 17:21GOD'S WORD Translation (GW)
[iii] http://www.davidlose.net/2014/11/advent-1-b/  Preaching a Participatory Advent
[iv] Mark 14:17
[v] Mark 14:40
[vi] Mark 14: 71-72a
[vii] Mark 15:1