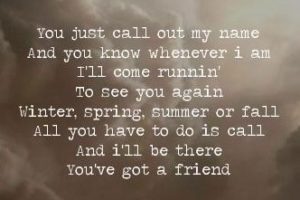 Pastor Russell Edwards
June 4th 2017
John 16:5-7, 13-15      Acts 2:1-4, 14-17a, 21
This morning the Church marks the celebration of Pentecost, fifty days after the Passover and Easter, the Resurrection.  And it was right around Easter, when our Bible Study group was about half-way through the book we were using as our curriculum, that I realized I had to get busy and select what we would tackle next.  Someone had recently suggested a study of the Holy Spirit would be welcomed… and so you can call it coincidence, an accident, serendipitous, God's intervention, or whatever… it was not entirely without planning that we began our study of "Meeting the Holy Spirit" just as the season of Pentecost approached.  This might put those who attend Bible Study a jump ahead of everyone else this morning, or it might place a bit more responsibility on them as we consider, what is an unfathomable concept – God's Spirit.
As we embarked on our ten week study I asked the group to suggest words to describe the Holy Spirit.  The Greek of the original texts used a word which refers to someone who is 'called alongside to give assistance.'  It is one of those many words which are not easily translated into a single English word; in addition to counselor and advocate (the two most frequent words our English translations use) the group responded with words like guide, helper, teacher, advisor, companion, ally, and friend.  The words we associated with the Holy Spirit's mission or work included things like (the obvious) to guide us, to lift us, to 'cover our back'.
You all know how sometimes a song gets in your head and it just won't let go, well all those words about the Holy Spirit kept swirling in my brain, suggesting the lyrics of Carole King's You've Got a Friend, which of course was our prelude this morning, and I just couldn't shake it.  King wrote and recorded You've Got a Friend in January 1971 at a simultaneously recording session where James Taylor was also recording his Mud Slide Slime album, on which he recorded his own cover of the song, which arguably became an even bigger hit.  King, always a private person, has offered various versions of her inspiration for the song.  At times she has been quoted saying she, "didn't write it with James (Taylor) or anybody really specifically in mind,"[i] and that "the song was as close to pure inspiration as I've ever experienced. (It) wrote itself.   It was written by something outside myself, through me."[ii]  More recently she has publicly acknowledged her friendship with Taylor played at least a role in that inspiration.  According to Taylor, King told him the line "I've seen lonely times when I could not find a friend" from his "Fire and Rain" had inspired her lyrics.[iii] 
I am surely not the first to associate King's lyrics with an other-worldly or greater-than-human relationship; author James D. Perone, wrote in a review, "The song's themes include an expression of a universal, sisterly/brotherly, agape-type love of one human being for another, regardless of gender."[v]
"When you're down and troubled, and nothing is going right…"   We have certainly all been in that place, feeling that nothing, absolutely nothing in your life is going right; times when your heart and your mind is so overwhelmed with sorrow and pain, that it borders on, or even crosses the line and becomes clinical depression.  We know that kind of pain, whether we speak of it openly or keep it bottled tightly within; it doesn't matter what our background or our social status we know that pain; their source may vary but we've all lived with it.
"If the sky above you grows dark and full of clouds, and that old north wind begins to blow…"  Families struggle to find ways to stretch and juggle things to make it to the end of the pay-period without sinking too much deeper in debt; on top of physical ailments that alter our lives, medical bills bankrupt families.
"They'll hurt you, and desert you, and take your soul if you let them… oh, but don't you let them…"    Young kids in our schools, who live with the silent terror of going to class each day, because they are paralyzed by the emotional torture their classmates put them through daily – young girls grow up despising the mirror because the reflection that looks back at them doesn't fit the 'image' every young girl is supposed to want to fit – women, who live in fear of the person they live with, and must fear for their children's lives, make excuses for the abuse they've come to expect as a regular part of their lives, and maybe even accept responsibility for.  We've known these and similar kind of hurts.
"and you need some loving care…"    We suffer in solitude after losing the love of one who has been such a total part of our lives, that we place a heating pad in the bed beside us, to feel their missing warmth.  We experience loneliness so deep and desperate, feeling abandoned and unworthy when we are betrayed by someone close.  We know what it is to want and need that human intimacy… when it's no longer possible.
I was invited recently, to sit with a group, probably 80% women, who told their stories of how their personal relationships had fallen, or were in the process of falling, apart, and I was overwhelmed with sorrow that these people were in so much pain.  As I listened to some of their stories, I was overwhelmed with sorrow (and I'd admit to some righteous anger) that we do that to each other; that we use love, we use commitment and devotion, and fidelity as a weapon, to cut deeply, to inflict intentional pain.  I was saddened that for some, the pain and betrayal they were feeling was exacting not only an enormous emotional toll, but a spiritual toll as well, causing them to become bitter and resentful, and to respond as intentionally hurtful as they felt they had been treated – and oftentimes more so.  And I was overwhelmed by the realization that, for most of them, their journey had a long way to go before they reached a place of safety and resolve – and that some would never arrive there.  But mostly I was filled with sorrow, that many of them would make the spiritual journey alone.  Most had nowhere to turn, no guide, no comforter, no friend to call upon.
The sources of our pain and sorrow are fluid; our personal journeys have included high moments, but also deep traumatizing pits.  Events have left us feeling like we've stepped into quicksand and the more we struggle the quicker and deeper we sink.
God knew those journeys would lead us down treacherous paths, maybe not today, maybe not tomorrow or this year, but one day we will feel like we are lost, we will feel that no matter what we do the future is full of darkness and doom.  Jesus' words to his brothers and sisters, as he is about to ascend to the heavenly kingdom, was the source of that kind of despair for the disciples – once again they were struck with the pain of being abandoned by their beloved teacher; the threat of being cast alone, into a community who viewed them as heretical to the traditions of Moses, and rebellious by the ruling Roman occupiers, was terrifying.
He told them,    'My time here is short, and I must leave you… and I know that when I tell you this, once again sorrow and fear will hold you with a vice-like grip, and you will feel like I have abandoned you. 
 "Close your eyes and think of me, and soon I will be there, to brighten even your darkest night…" 
He said,    'Everything will be OK I cannot stay with you forever but it is OK, because my Father will send One to be with you.'
"Keep your head together, and call my name out loud…" 
'He will be a guide to you, someone you can trust, someone to advocate for you and share the burden of your fears; someone who will have your back; someone who will not desert you.'
"You just call out my name, and you know wherever I am, I'll come running to see you again…"
So often, as I have looked at the pain and suffering of people all around me, people close to me, in my own family, and just people in general… I've questioned how they continue to struggle through their lives, going from one day to the next with no promise, no hope.  I can't wrap my mind around how they can endure that kind of heartache, that kind of emptiness, that kind of despair one is left with, without God's Spirit.   I know that I could not survive the emotional, psychological and physical burdens they are trying to carry all on their own – my shoulders are not that strong.
Ain't it good to know… the relief that we don't have to try and carry those burdens alone – that we have someone to lean on; Ain't it empowering to know the reassurance that we can call out God's name, and that God's Spirit will always be beside us, to be our guide, to be our support, our encouragement, our advocate, to brighten even our darkest nights.   Ain't it good to know that all we've got to do is call?   When you're down and troubled, and nothing is going right, ain't it just so, so good to know, that you've got a friend!
—  Amen  ―
[i] Harvey Kubernik (2008). "Troubadours – Carole King's Monumental Tapestry Album | American Masters | PBS". pbs.org.
[ii] https://en.wikipedia.org/wiki/You%27ve_Got_a_Friend
[iii] https://en.wikipedia.org/wiki/You%27ve_Got_a_Friend
[iv] https://genius.com/Carole-king-youve-got-a-friend-lyrics
[v] Perone, J.D. (2006). The Words and Music of Carole King. Greenwood Publishing. p. 40. ISBN 9780275990275.