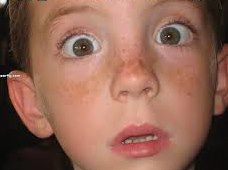 Pastor Russell Edwards
May 28th 2017
Deuteronomy 15:7-11      1 Peter 4:12; 5:6-89      Acts 1:6-12,14a
On Tuesday, while our nation's focus was distracted as President Trump met with global leaders during his ambitious nine day-five nation foreign visit, his administration's proposed fiscal year 2018 budget was unveiled.  In many respects it contained no great surprises, including large defense and security spending increases, and cuts to nearly all other areas of the budget.  Yet within the 'expecteds' we were still able to be surprised, at just how deep the cuts to all those other areas are projected to be.  As anticipated the Defense Department is slated for a $54 billion dollar increase in its annual budget; this, for a Defense Department that spent more than $611 billion dollars last year, three times what the closest foreign government (China) spent; nearly nine times what Russia (who spent $69.2 billion) spent, and ten times Saudi Arabia's $63.7 billion budget.  These figures were compiled by the Stockholm International Peace Research Institute (and reported by Forbes Magazine[i] on April 24, 2017).  An additional two billion in defense spending is projected to be added to the budgets of the Energy and State departments.
Naturally to offset these projected spending hikes something has to give… to be cut, and that something, we learned on Tuesday, will be things like education; educational spending will see a 13 percent decrease — a $9.2 billion cut; the budget also proposes removing nearly $4 billion from the Pell Grant surplus for college students, like significantly decreasing funding for the Federal Work-Study Program, and the total elimination of the Supplemental Educational Opportunity Grant (SEOG) Program.[ii]  These are long term investments in the strength and future of our nation.
Equally disturbing is the elimination of funding 19 independent governmental agencies, including the National Endowment for Humanities, the United States Institute of Peace, the U.S. Interagency Council on Homelessness, the National Endowment for the Arts, and the Chemical Safety Board.  Another 61 programs will be eliminated, like the Teacher Quality Partnership, Striving Readers program, the Federal Supplemental Educational Opportunity Grant, NASA's Office of Education, the Low Income Home Energy Assistance Program, the Senior Community Service Employment Program… to name just a few.[iii]  The Environmental Protection Agency's budget would be slashed 31%, throwing 3,200 employees out of work.[iv]   These too, are investments in the strength and future of our nation.
But the most troubling, and truly offensive to our sense of concern for our fellow brothers and sisters, are the massive cuts, or total elimination of programs which are the daily support of our most vulnerable citizens; the oldest among us, the youngest among us, those among us who struggle each day with physical and developmental disabilities and those whose daily lives are a battle against illness, and against poverty.  Proposed cuts will include 29% to the Supplemental Nutritional Assistance Program (commonly referred to as food stamps), 19% to the Children's Health Insurance Program, 17% to Medicaid, 13% to the Temporary Assistance for Needy Families, 2% to Social Security Disability Insurance and >1% for Medicare.
The Director of the Office of Management and Budget Mick Mulvaney defended the proposed budget cuts to support services, saying, "We are no longer going to measure compassion by the number of programs or the number of people on those programs… We are going to measure compassion…by the number of people we help to get off those programs."   That sounds like a very admirable goal; the problem is in the way people are "helped" off programs like food stamps (SNAP), Medicaid and school lunch programs, which is something akin to taking a four year-old to the deep end of the swimming pool, and tossing them off the high dive, while cheering their valiant effort to hold their head above the water.
(I would note that all of these numbers have come from the budget document itself, or from conservative business publications like Forbes, Blumberg and Fortune magazine.)
Like any budget proposal, it is exactly that, a proposal, a starting point for negotiations.  The troubling factor is where this budget sets the starting point and where it seems intent on taking us.  But the important word here is "us".  Let's not be mistaken about how this works; when a budget (any budget) is adopted it is a statement of how we want our tax dollars spent.  We cannot lay our nation's spending policies on some undefinable "them" if we do not take the actions to let our legislators know where we want our priorities to be.
Our nation's budget process should not be reduced to a partisan political battle; just as our personal budgets are, our national budget should be an expression of our thoughtful deliberations of what is important to us.  And as a body of believers in Christ, we have a responsibility to use our faith principles, our scriptural teachings, and the lessons of our God as the basis for our deliberations.
The Rev. Dr. David J. Lose, president of The Lutheran Theological Seminary at Philadelphia, whom I read regularly and quote fairly frequently, happened to write in his blog this week, "I don't often try to preach on more than one passage at a time.  I like diving a little deeper into a single story and worry about forcing associations between texts.   I thought it was rather ironic because I, on the other hand, almost always try to pull together the themes of more than one scripture to compliment, inform and inspire my message; but it is rare occurrence when I will go beyond two scripture readings, as I have today.
The truth is, choosing my scripture passages was probably the most difficult part of putting together my message for this morning.  That is because our scriptural call to oppose the type of predatory budgeting we were introduced to this week, on behalf of you and I, is so integral to our faith that I couldn't decide on which scriptures to call on.  The Book of Proverbs, which has always been considered, if not necessarily spiritually intentioned, a book of profound wisdom, seemed like a good place to start.   They are replete with exhortations to care for the poor, the weak, the widow and the orphan; among them are: "If you oppress poor people, you insult the God who made them; but kindness shown to the poor is an act of worship."[v]  "One who oppresses the poor to increase his wealth and one who gives gifts to the rich—both come to poverty."[vi]  "Speak out, judge righteously, defend the rights of the poor and needy."[vii]  "A righteous man knows the rights of the poor; a wicked man does not understand such knowledge."[viii]
The Law of God also seemed a most likely resource, in Leviticus we are told, "If your brother (or sister) becomes poor and cannot maintain (themselves) with you, you shall support them as though they were a stranger and a sojourner, and they shall live with you."[ix]  The writings from some of the greatest prophets teach us "Sodom's sins were pride, gluttony, and laziness, while the poor and needy suffered outside her door."[x]  "If you open your heart to the hungry, and provide abundantly for those who are afflicted, your light will shine in the darkness, and your gloom will be like the noon."[xi]  And "if you faithfully obey the voice of the Lord your God, being careful to do all his commandments that I command you today, the Lord your God will set you high above all the nations of the earth. And all these blessings shall come upon you."[xii]
These words, and many, many more from the ancient scriptures, are the foundational basis of the Jewish, Christian and Islamic faiths.  They are words of wisdom, words of warning, and words intended to teach us the lesson that God looks upon all God's creatures with equal eyes, God shows no one favor because he or she has accumulated more than another.
All these lessons and I have not begun to recall those from the Gospels, the Apostles' letters, or Jesus' own words.  Instead, I chose three scriptures today; the first from the law in Deuteronomy, which reminds us that all that we enjoy, we enjoy through God's blessings and grace, and so we are to share generously, and without greed, with those in need.
The second scripture I chose is from a letter written by Peter to the early Christian community of believers, to remind us that we should not be surprised that many in our midst would hoard up riches for themselves, by exploiting the poor and the weak in our communities, but also to remind us how easily we are swayed by, and susceptible to these same temptations.  He reminds us of our vulnerability so we can keep a clear head about our own motivations.
The third scripture I chose today is Luke's description of Jesus' ascension to heaven.  Have you ever found yourself standing, sort of dumb-struck by the events around you?  I suppose when I was a kid I spent a lot of time with my jaw hanging open and a dumb look on my face because I remember my dad frequently saying, "Shut your mouth, you're catching flies."  That's how I picture the disciples who witnessed Jesus ascending to heaven – dumb-struck.  They needed those two white robed visages to remind them their jaws were hanging open 'catching flies'; they needed to be reminded that there was important work to do back in Jerusalem.  That's what we need right now, we need that 'not-so-gentle' nudge from God's word to shake us out of it, to remind us to shut our mouths and get to work. To borrow a line from Cher's character in the film Moonstruck, "Come on! Snap outta it!"  We don't have the leisure of gaping at this auto-wreck of a budget, which is going to bloody millions and millions of our neighbors – and ourselves.  This is the time to let our Christian values inform our Christian voices, this is the time to speak truth to power.
When Jesus told the story of the wealthy farmer, whose harvest was so great that he planned on tearing down his old barns to build new and larger ones, but would die before he had even begun… he concluded by saying, "This is how it will be with whoever stores up things for themselves but is not rich toward God?"[xiii]   What did Jesus mean by living 'rich toward God'?   I think he was recalling the unforgettable words of Micah, when he said, "He has told you, O mortal, what is good; and what does the Lord require of you, but to do justice, and to love kindness, and to walk humbly with your God?"[xiv]
Regardless of how the debate and conversation around this proposed 2018 budget gets framed, budgets are not simply partisan political policies – whether we acknowledge it or not, they are an explicit moral expression of our faith values.  How we use, how we spend, how we manage the things we are blessed with, as well as how we accumulate those things, (because we should not overlook some of the nefarious ways wealth gets accumulated in our land), define what is important to us – and what is not… whose lives we value – and who we are comfortable pushing to the side, discarding as unworthy.  We cannot allow someone else to make that kind of moral statement for us without voicing the scriptural values that inform our beliefs.  If we do… if we stand there with our mouths hanging open collecting flies, we fall short of the Micah's call to do justice and walk humbly with God.
Without a doubt, the most difficult part of this morning's message was choosing the scripture, so let me close by asking this scriptural question from 1 John 3:17:  "But if anyone has the world's goods and sees his brother in need, yet closes his heart against him, how does God's love abide in him?"
—  Amen  —
[i]    The Top 15 Countries For Military Expenditure In 2016, April 24, 2017  https://www.forbes.com/sites/niallmccarthy/2017/04/24/the-top-15-countries-for-military-expenditure-in-2016-infographic/#7b08031543f3
[ii]  The National Association of Student Financial Aid Administrators (NASFAA) Statement on President Trump's 2018 Budget Proposal, March 16, 2017   https://www.nasfaa.org/nasfaa_statement_on_president_trumps_2018_budget_proposal
[iii]  These 80 Programs Would Lose Federal Funding Under Trump's Proposed Budget, March 16, 2017  https://www.bloomberg.com/graphics/2017-trump-budget/
[iv]  A Breakdown of Trump's Budget: The Winners and Losers, March 16, 2017  http://fortune.com/2017/03/16/trump-budget-winners-losers/
[v] Proverbs 14:31 (GNT)
[vi] Proverbs 22:16 (NIV)
[vii] Proverbs 31:9 (NRSV)
[viii] Proverbs 29:7 (ESV)
[ix] Leviticus 25:35 (ESV)
[x] Ezekiel 16:49 (NLT)
[xi] Common English Bible (CEB)
[xii] Deuteronomy 28:1-2a (ESV)
[xiii] Luke 12:16-21 (GNT)
[xiv] Micah (6:8 (NRSV)